Basic diagnosis and treatment at Karuna Healthcare Center
The Karuna Healthcare Center, located in Sohna, houses outpatient consultation rooms, diagnostic facilities and a dispensary. We have visiting consultant
physicians and provide affordable, quality outpatient consultations for General, Eye Gynaecology, Paediatrics and Dental specialities – our focus is on Maternal & Child Health. Diagnostic tests services are offered through partnerships with accredited labs. Our new Healthcare Center equipped with secondary-care capabilities was launched on 24th Ocober 2011.
Affordable, quality referral treatment at Partner Hospitals
Patients requiring specialized treatment including surgical interventions are referred to the Rural Medicare Center and ICARE Eye Hospital. All services are offered at affordable costs with complete transparency. We provide counsellingservices to referral patients' and their families to ensure that theyare aware of all associated
modalities. We also provide ambulatory services to referral patients.

Watch out for our glimpses into the launch event and even a 360-degree tour of our new Healthcare Center. All this and more coming
soon on our Video & Photo Blog (launching in December 2011).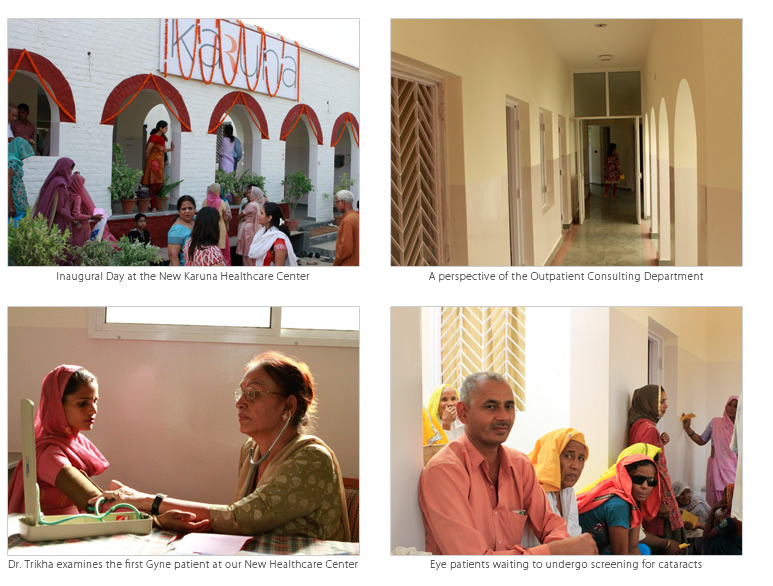 Affordable Treatment


Outpatient consultations, diagnostic services, patient counseling, referral treatment management and more.


Healthcare Awareness


Healthcare counseling in village households, community awareness sessions, counselor training and more.

Capacity Development


Infrastructure development programs with our partner hospitals to increase service capabilities.

Patient Aid


Sponsoring surgical interventions and treatment courses for financially underprivileged patients.


Paramedic Training


Paramedic training and certification, mentoring programs and other experiential learning opportunities.


Special Education


Special programs for children with learning disabilities, comprehensive guidance counseling for parents and more.